Did you know?
You can earn an income with Papillon Marketplace by joining our sales affiliate program.
Learn More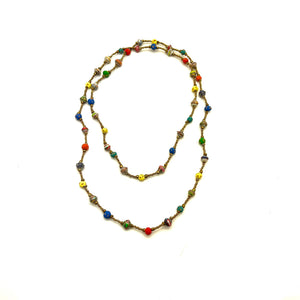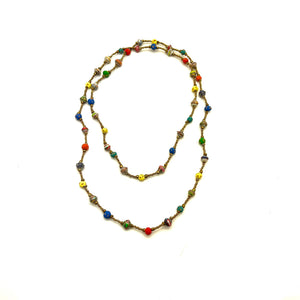 Made with hand-painted ceramic beads and cereal box beads! 
Each ceramic bead is handmade by artisans who have dreams of a better life for their children. Our clay is sourced from central Haiti and processed at our artisan facility in Port-au-Prince, Haiti. The paper beads are hand-rolled on-site and made from donated cereal boxes. 

Dimensions 48"