Charm Bracelets (10 Pack)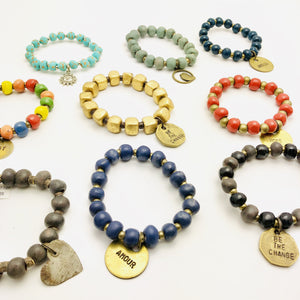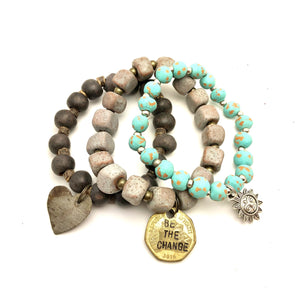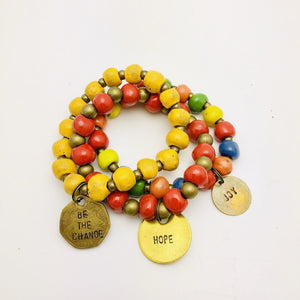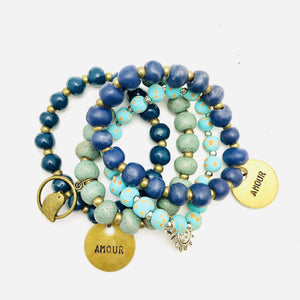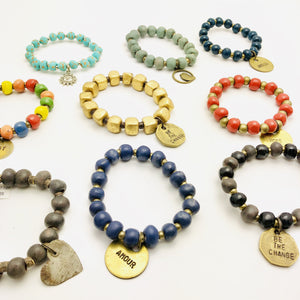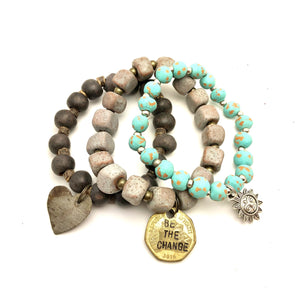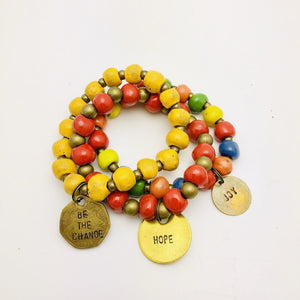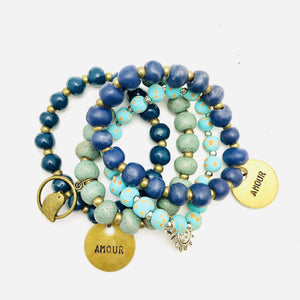 Charm Bracelets (10 Pack)
10 Charm Bracelets in assorted styles.
Each ceramic bead is handmade by artisans who have dreams of a better life for their children. Our clay is sourced from central Haiti and processed and prepared at our artisan facility in Port Au Prince, Haiti. 
Each bracelet has a hand-stamped charm to remind us all to be a part of positive change in the world. 
Dimensions: Approximately 7"